AIR CONFLICTS: SECRET WARS AND THRUSTMASTER ARE STARTING THE AIR COMBAT WITH A NEW TRAILER!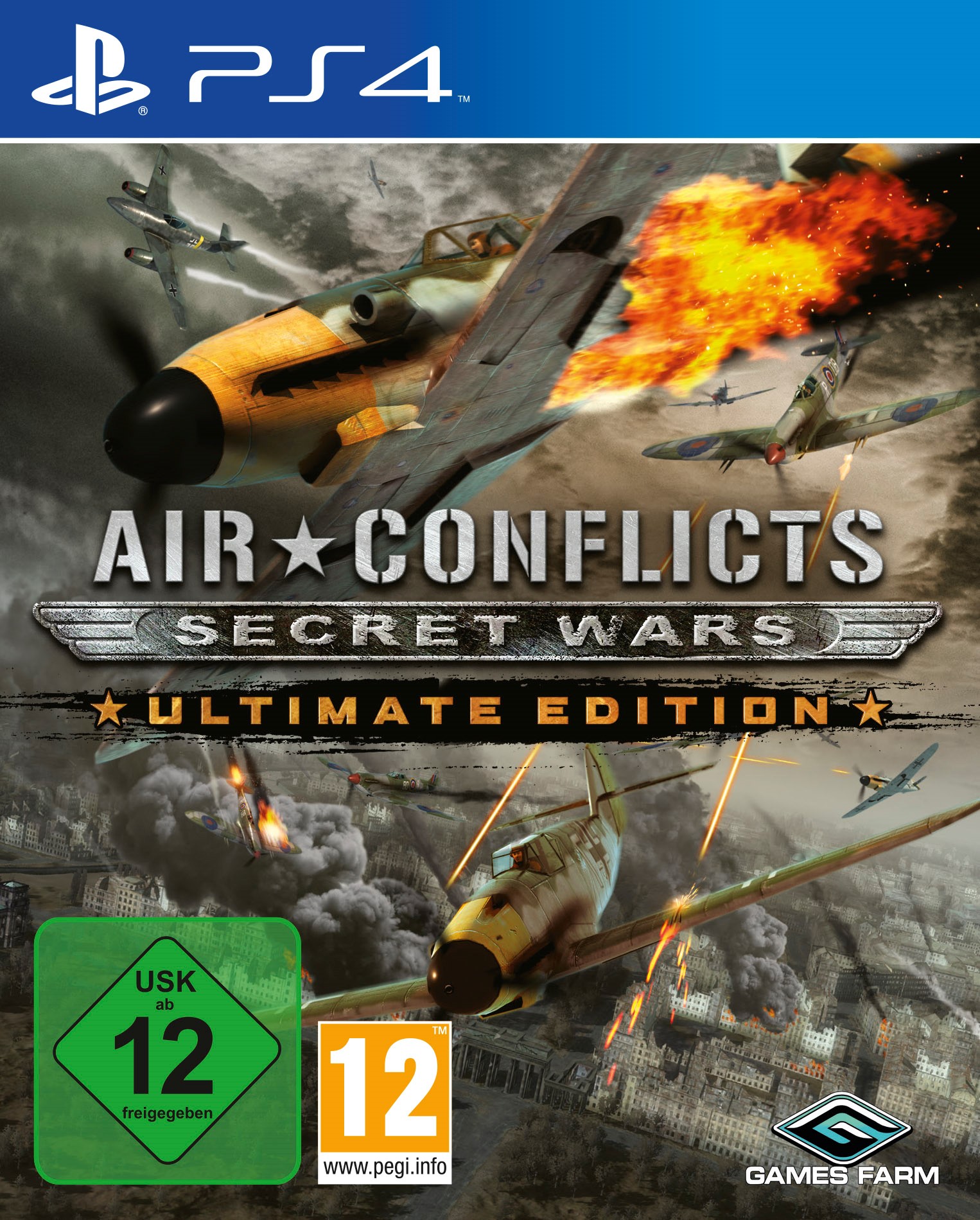 Magdeburg – October 24th, 2016
2tainment and Thrustmaster are cooperating,  
Air Conflicts: Secret Wars Ultimate Edition and the T.Flight Hotas 4 as unbeatable duo in aerial combat.
2tainment and Thrustmaster have worked closely together to optimize the controls of Air Conflicts: Secrets Wars for the T.Flight Hotas 4.
Fly fighter planes in WWII, biplanes in the Great War, and work with the great resistance movements that fought in secret against the Nazis – including the French Maquis, the Yugoslav Partisans and RAF Balkans – in this uniquely compelling air combat game from the makers of the acclaimed Attack on Pearl Harbor.
"We almost made it across the border before the Luftwaffe arrives. I can't stay with the convoy if I want to protect them – I have to chase down the Messerschmitt if any of the refugees are to make it to the safe house.
As our planes rush at each other, hot lead pumping from my machine guns, I recognise one of the enemy pilots from the faded photograph – the only clue I have as to what happened to my father in the Great War, decades ago. If I can shoot him down close enough to the border, we might capture him – maybe I could find another piece of the puzzle.
I bank my plane for another pass… There is more at stake than just the lives of a dozen refugees. I must fight my own secret war for the truth…"
Features:
7 story-based Campaigns with 49 missions Accompany Dorothy "DeeDee" Derbec on her journey to find out what happened to her father during the Great War and get to know the person behind the mysterious "Night Owl".
Fly in both World War I & II: Become "DeeDee" and support the allies against the Nazis, while searching for the whereabouts of your father who went missing during the "Great War". Experience the trilling battles that her Father and his comrades fought from up close as you guide them through the turmoil of World War I.
Easy start, challenging advancement: Improve your skills in arcade mode and then change to simulation mode to get the most realistic fighter plane control.
20 plane models from World War I & II with historical Battlefields like Berlin, Baku, Tobruk, Kairo
Support of Lightbar & Controller-Speaker in addition to Head Tracking via PS4™ Camera
New planes in multiplayer (A6M Zero und F4F Wildcat)
All this for only 39.99€!
Press Contact:
pr@2tainment.com